Author: Michael MacBride
Narrators: Jonathan Belville; Deanna Anthony; Anna Caputo
Length: 6 hours 23 minutes
Publisher: Michael MacBride
Released: July 2021
Genre: Science Fiction


On Earth, Grover Baines (a NASA scientist) is murdered in 1979 when he stumbles upon a secret third Voyager flight. Unlike the two other probes, Voyager 3 was a small manned craft loaded with reproductive material in hopes of finding a suitable planet for habitation on Alpha Centauri. The scientist's family continues to unravel clues about what happened, and whether there's any truth to the papers they discover. Years later, in 2001, a fourth Voyager is sent on the same mission. Though technology has advanced dramatically in the 24 years since the first three Voyagers were launched, this mission manages to remain secret amid the attacks on the Twin Towers. When contact is lost with Voyager 4, plans are put into motion for a 5th Voyager to retrieve its lost siblings. As NASA struggles to reconcile the past, the crews on each ship wrestle with the boredom of space and limitations of the technology available to them, and the Baines family attempts to find peace with the past.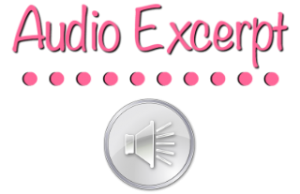 Originally from Michigan, Michael MacBride now calls Minnesota home. He has delivered newspapers, worked for UPS, delivered pizzas, done collections at a bank, was a roadie for a country band, was a grant-writer and funder-researcher for non-profits, taught English, Literature, and Humanities courses at universities and colleges in Minnesota, New Hampshire, Ohio, and Illinois, and held a few other jobs in between. Regardless of his "regular job", he's always been a reader and a writer.

Jonathan Beville is audiobook narrator voicing globe-spanning suspense and thriller titles, science fiction, and business audiobooks. A classically trained actor, Jonathan has also enjoyed a long career in international business and has lived in both Europe and the Middle East.  Jonathan also works in corporate and commercial voiceover, where he has leant his voice to a variety of clients including Phillips Healthcare, The Consumer Financial Protection Board, The American Bureau of Shipping, and many others.
Jonathan is an avid SCUBA diver, and the father of two daughters. He and his family reside in Maryland.

Anna fell in love with books at an early age and has spent most of her adult life indulging in the spoken word.  She was raised in Wisconsin and currently resides in California.  You can hear her voice narrating audiobooks in many genres, including Young Adult, Cozy Mysteries and Literary Fiction.  She received her Master's Degree in Marriage and Family Therapy from Touro University and has trained in voice acting with many renowned instructors including Joel Froomkin, Carol Monda, and Christina Rooney.

Q&A with Narrators Jonathan Belville & Anna Caputo
How did you wind up narrating audiobooks? Was it always your goal or was it something you stumbled into by chance?

Jonathan: I grew up acting but stopped completely about 20 years ago when life took me in new directions.  Years later, I was looking for something creative in my life and discovered voiceover broadly.  I still do corporate, e-learning, and medical voiceover, but I didn't find something that truly scratched the creative itch until I was able to immerse myself narrating a novel.

 

When did you know you wanted to be an audiobook narrator?

Anna: Honestly, I have always been a huge audiobook fan, and one day I looked up how people become narrators on a lark.  I found a website detailing how to get started, jumped in for fun, and fell in love!

A lot of narrators seem to have a background in theatre. Is that something you think is essential to a successful narration career?

Jonathan: I do think a theatrical background is helpful and has been a great toolkit for me to get inside the heads of different characters, but it is certainly not the only way to get into narration.  I think my experience in business has been just as helpful as any theatrical training I had twenty years ago.  Audiobook Narrators are their own small business, and between recording, production, audio engineering, auditioning, marketing (themselves), marketing (a book), there are a lot of hats that narrators have to wear every day.
Anna: Well I don't have a background in theater so I'm going to go ahead and say no!  I hope not anyway!  So far it hasn't stopped me, though I have done a LOT of training since getting into this field.

What type of training have you undergone?

Jonathan: I studied theatre in the Syracuse University Drama Department in the mid 90s but left that world behind before more than 20 years.  Since returning to performing through the world of Audiobooks and VO I have been lucky to learn from coaches who are themselves at the top of the audiobook and VO world including Scott Brick, J Michael Collins and Joe Cipriano.
Anna: I have done insane amounts of audiobook coaching, workshops, group classes, etc etc etc, as well as private acting lessons.  Additionally I consider every audiobook I listen to to be training in its own way.

What are your favorite and least favorite parts of narrating an audiobook?

Jonathan: I tend to get lost in the preparation stage—beyond the reading the book, I like to do a second pass to make notes, record snippets of character voices, and play around before I start recording in depth.  The most anxiety however comes with pressing the "Submit" button that sends it off for final review and distribution.  Many times, I have to convince myself that "I've done enough" or "I've done as much as I can right now" because every time I listen to a chapter I find something that I could/would do different (not necessarily better, but different): maybe a longer pause here, a different intonation there, was the attitude right on that line?  It could go on forever.

 

Anna: I love the bulk of it. I would say my least favorite parts are looking up pronunciations and doing pick-ups. But honestly, those are pretty mild dislikes.

What would you say are your strongest narration abilities?

Jonathan: I've been lucky in my life to live and work and travel all over the world.  As I said earlier I draw a lot of inspiration from the people I have met in my life, but also the places I have been.  The first novel I narrated opened with the line "The heat him like a body a blow." While I'm generally against starting a story with the weather (it was a dark and stormy night is about as a bad a beginning as I can think of even if it was a dark and stormy night), that first line "The heat him like a body blow." really resonated with me.  The character was walking down the steps of an airplane arriving in the Democratic Republic of Congo in central Africa.  I lived/worked in the Middle East for many years, and indeed, the first thing that hits you is the wave—or rather wall—of oppressive heat.  The second thing (in many places) is the smell—and that was the second sentence.  So, I knew from my personal experiences exactly how Dan (the character) was feeling at the moment, and I am incredibly thankful for that.
Anna: I would say my greatest strength is my ability to empathize with any character from any background, find the ways in which I can understand their base emotions and needs, and bring that out in the narration.  I am a naturally empathic person, and that combined with my therapy training has allowed me to really deeply understand the characters.

Are you an audiobook listener? What about the audiobook format appeals to you?

Anna: I am in spades!  I listen every free chance I get.  I love so many things about this format.  There are the obvious answers, like the fact that I can listen as I go about my day, as I'm cleaning, eating, walking the dog, going to bed etc.  And additionally, with my Masters in Marriage and Family Therapy training, I think a lot about the mental health benefits of the medium.  It has helped get me through some pretty tough times, and I read a review just today of a person who was listening to a book I narrated as she drove back and forth to the hospital as her husband battled cancer and eventually passed away.  It is so powerful what having a person talking into your ear in such an intimate way like that can provide for people, especially in the current world we are all living in.  I could obviously go on and on…but I will leave it at that :p
What about this title compelled you to audition as narrator?

Jonathan: I love a good opening line.  Hemingway once said (paraphrasing) start with a simple statement of fact and move on from there.  While Michael isn't Hemingway-esqe in brevity, the first sentence or two of the book really grabbed me.  "Troy's father worked for NASA, which meant for much of his life his father was seen as a hero. No, he wasn't an astronaut."  It just kind of grabbed me and made me want to know more.  There's also a beautiful passage later in the 1st chapter that describes Troy and Grover's stargazing throughout the year.  It's written in a way that is both technical and lyrical at the same time and was a pleasure of a tongue twister to narrate!
Anna: As a consumer I have a huge love for what I call "Soft Sci-Fi" or "Literary Sci-Fi".  Basically contemporary science fiction that is character based.  This book fits squarely in that camp, and I was so excited to have the opportunity to be a part of this project, as I am typically not cast in science fiction projects.

What's next for you?

Jonathan: I am currently narrating a 5-book series for Wolfpack Publishing, the Steve Dane Series by Brian Drake, which started with Skills to Kill, and Another Way to Kill.  The audiobooks for the last 3 books in the series will be out in September and October.


Plugging you into the audio community since 2016.
Sign up as a tour host here.