Author: Stacy Eaton
Narrator: Alex Black
Length: 6 hours 2 minutes
Series: My Blood Runs Blue, Book 5
Released: Aug. 20, 2020
Publisher: Nitewolf Novels
Genre: Paranormal Romance

Julian Hutchinson walked away from it all: his job, his friends, and her. As Julian drives out west, he randomly stops at a roadside tavern and runs into some people from his past.

Lyssa Lakin helps her father around the tavern as she raises her 15-year-old daughter, Lorna. When Julian walks into the bar, Lyssa's past crush on him hits full force, but even she can tell that he is far from ready to be involved with anyone.

As Julian and Lyssa grow their friendship, their past romance is rekindled. When Julian's past comes back to haunt him and an old enemy shows up in town, Julian knows a showdown is imminent.

Will Julian be able to deal with his past and his enemy without destroying the new life he has created?

The gang is back for one final book where lines are drawn and quickly crossed, and Julian and Kristin will have to work together one last time to save people that they care about.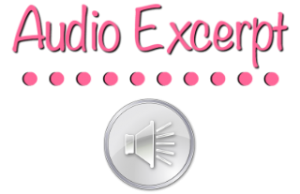 Stacy Eaton is a USA Today Best Selling author and began her writing career in October of 2010. Stacy took an early retirement from law enforcement after over fifteen years of service in 2016, with her last three years in investigations and crime scene investigation to write full time.
Stacy resides in southeastern Pennsylvania with her husband, who works in law enforcement, and her teen daughter. She also has a son who is currently serving in the United States Navy, and two grandchildren.
Stacy is involved in Domestic Violence Awareness and served on the Board of Directors for her local Domestic Violence Center for three years.
Be sure to visit www.stacyeaton.com for updates and more information on her books.
Sign up for all the latest information on Stacy's Newsletter!
Alex Black is an articulate, engaging, and versatile narrator based in Cambridge, Vermont. He's worked in theatre, film, audio production, and appeared on radio. As an accomplished audiobook producer with over 90 titles, he's worked closely with independent authors and publishers.
He's received more than 500 5 star reviews and specializes in Romance, Fantasy, Science Fiction, Apocalyptic, Mystery & Thriller, LGBTQ+, and Memoirs.
From Author Stacy Eaton
The final book in this series was one many were waiting for. Since the end of book one, many people wanted to know what was going to happen with Julian. The love he had for Kristin was undeniable, and all of my readers were ready for him to finally have a happily ever after. But at the end of Mixing the Blue Blood, Julian storms out of the house, and crushes Kristin's heart. No one knew what he would do.
So, I need to get Julian out of the house and away from her. Many times, Kristin told him that yes, she loved him, but it just wasn't their time. Julian was determined to put her behind him and find a new life, but was he also working a different angle?
Julian finds a new life, a new love, and things are good—until they aren't. When Kristin shows back up, things get out of control again, and while he shoves her away as fast as he can, he knows that he will never be able to get away from her and the connection they have.
That becomes very apparent to both Julian and his new love, Lyssa when Kristin's life hangs in the balance. Of course, everything works out at the end, but not before lives are destroyed, and new commitments are made.
I sincerely thought that after I wrote this book, I would be ready to move away from it and let Kristin and the gang go. Sadly, that wasn't the case. Three months after I finished writing this book, I finished the first book in the Spin-Off series: Blue Blood Returns. Kristin is back, and it's forty years in the future. Everything is different and the humans know they exist.
So far, I have two books in that series out and a third one releasing in March of 2021. Alex Black is already contacted to start doing the audio for Kristin: Blue Blood Returns, book 1 and Hugh, Blue Blood Compelled, Book 2, and I'm so excited for Zander: Blue Blood Reborn, Book 3 to come out after that and go into audio!


Plugging you into the audio community since 2016.
Sign up as a tour host here.